The first piece is were we had to choose some type of scene where we could make it black and white and have it switch based on the color behind it. I feel I grew as a artist because it helped me become more neat when cutting stuff out and helped me find out how stuff could work together. It challenged me at times because the little blocks on the pyramid were hard to make but over time I got better at it and I feel I got better at my craftsminship. I grew in the contrast part because I had to figure out how to make the black and white stand out and look good apart from each other while being so close together.

The second piece is were we had to use oil pastels to shade and show how to make a flat object look 3D, and how light would hit it. I feel that I grew at this type of art because I never used oil pastels to shade I have only used pencils. But the oil pastels really struck my interest because the way they look on paper is nice looking and catches the attention of people. I also grew at my shading skill and artistic vision because in my mind I had ideas to how it would look and how I could incorporate it on paper, while using the shading to make it look 3D.
Powered by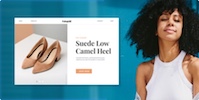 Create your own unique website with customizable templates.