Here are the small sketches/ brainstorming ideas I drew up before we started sketching the main picture it was a little challenging coming up with ideas to sketch but after some research it became easier.

Here is a in progress view of the cutting out process for this project we had to make a musical or cultural design so I chose Egypt and the blocks on the pyramids really make the picture pop I find this a cool project because u have to be carful and precise and add little details

Below is the final project. While doing this project i developed my skills in making black and white stand out. And my precision at cutting because I had to cut out all of the blocks on the pyramids. I learned how to choose where and how things would look good together to during this project. I took a risk while doing this project because originally I was not going to have the blocks on the pyramids but I decided to try it because it would make it look better in was risky because the little lines dividing the blocks break easily and if the fell off it would ruin the project. During this project me and the kid next to me were both doing pyramids so we collaborated and gave eachother tips and our feed back to one another. He made his small but I made my pyramids big plus the other students around me said it looked good and gave me there feedback as well.
Powered by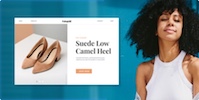 Create your own unique website with customizable templates.