In this project we had to find a picture of a landscape and paint it. So the first thing that came to mind was to paint a picture of the pond I fish at. So I went and snapped some pictures so I could use them for reference. I'm glad I chose this idea because the clouds and the reflection off of the water was really good.

During this project I did have to learn new techniques because I never really painted a lot before. One thing I did have to learn was how to make the trees look like trees so my teacher went over with us how to do so. Then the other main thing I had to learn was how to make the reflection off of the water actually look like it is being reflected so my teacher told me to get blue paint and add water and do a light coat over the water area. Although the painting isn't the best I did learn new techniques and I'm sure I still have room for improvement.

During this project my table would talk to eachother about what we think about each other's work and what we think would look cool or what they could change. While painting the trees, I would ask my neighbor if he thinks they looked good and what I could do to make them look better, and I also did the same for his project. All of ours came out pretty good, overall I did like this project, The final painting is below.
Powered by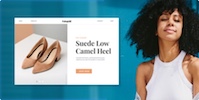 Create your own unique website with customizable templates.