During the brainstorming part of this project I was trying to decide whether to do a city made out of game pieces or fast food boxes and cups/ food. So I started using for example KFC boxes and cups and stuff like coke cans/ and anything to do with McDonald's but after I drew some sketches I didn't like how it came out so I started thinking of game pieces I could use to make a city out of so a dice came to mind first then the pieces to the game sorry which I like to play and then chess pieces also came to mind and after I drew those sketches I liked it a lot better then the fast food idea. Some sketches are below.

During this project we had to practice drawing things in perspective like boxes and cubes to teach us the basics and the steps we have to take to make it look right and we learn there are 1 , 2 , 3 pt perspectives which I ended up drawing a 1 point drawing. But while drawing the rough sketches and my final drawing I had some trouble making things look right for example chess pieces were a challange. But once I took it step by step it started to work. But I did definitely learn stuff about perspective that I didn't know.

During this project I faced challanges such as trying to make things look right and look like they are actually getting smaller as the picture goes off in the distance. For example my main challange was trying to draw chess pieces for some reason I couldn't find a way to make it look right so me and my teacher looked online and found some pictures to show how to do it which after seeing those it was easy.

Above is the final project in progress. Below is the final product after drawing and coloring.
Powered by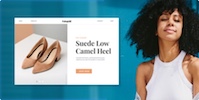 Create your own unique website with customizable templates.